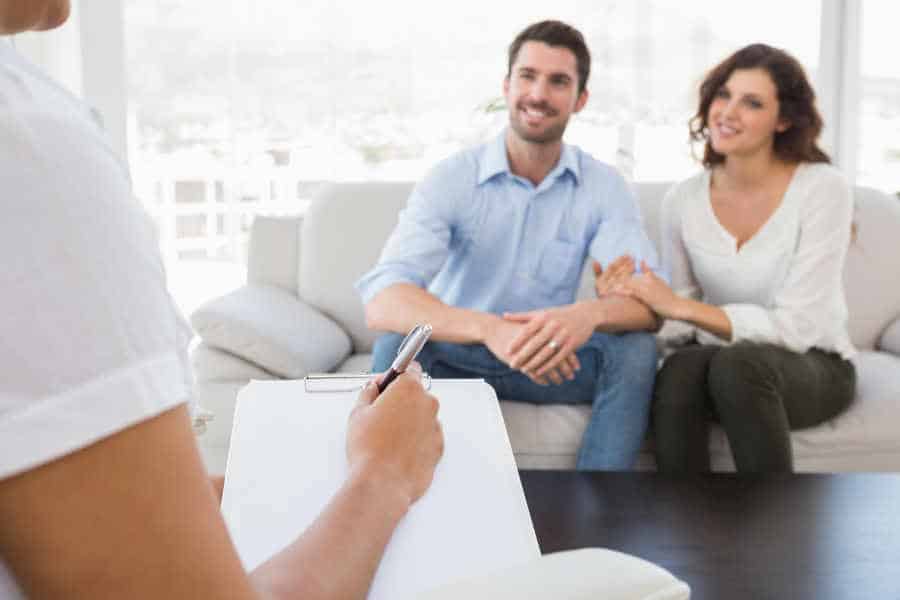 This therapy is focused on your life after the wedding. We open a conversation that encourages an authentic view of the relationship. With warmth, laughter, and honesty, we offer couples' skills that will provide a solid base for a lasting and loving future.
Engagements are beautiful experiences that many people look forward to from a young age. However, like any big life change sometimes the stress and excitement can cause potential problems in the pre-marital relationship.
It is important to identify and resolve any conflicts or resentments that were present before the engagement. In this way, premarital counseling can help ease any concerns and help develop a strong foundation for what is hopefully a long and happy marriage.
Counseling Process
Counseling begins with working through any problems that the couple currently has in order to start the marriage off from a fresh slate. Then several marriage-related topics are introduced and discussed in order to establish and work through the expectations that each person has in a marriage.
Topics can include finances, communication, desire to have children, roles in marriage, and decision making to name a few things. The goal is to establish a fundamental understanding of what each person wants from the marriage and each other.
It is normal for people to have a different expectation because most people have different upbringings. However, the majority of these disparities in thinking can usually be consolidated into common themes and ideas.
The goal is not to have one person conform to the view of another. The goal is to have each person accept the other's viewpoint and coming together to find common ground on important topics. Remember that you love the other person because of who they are and all their ideas, even the ones that are different than yours.
In the end, pre-marital counseling should be considered an investment towards building a stronger marriage. Like many good things in life, it takes time and effort to build a strong foundation.
I look forward to meeting you!